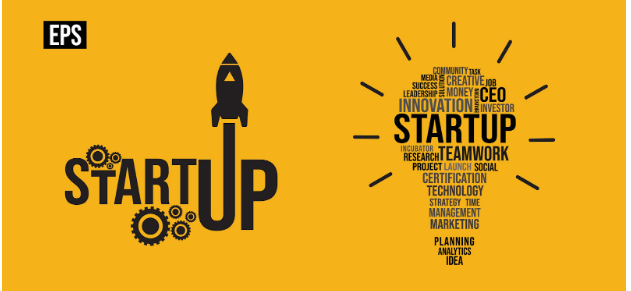 When starting a business, one of the key factors that can greatly contribute to productivity is the environment in which you live and work. A coliving space offers numerous possibilities for a collaborative experience, making it an ideal choice for entrepreneurs. Such spaces are specifically designed to cater to the demands of individuals who are focused on building their startups.
In a co-living space, you never know when the next "aha" moment might occur for your company. It could be during a casual conversation over breakfast or while sharing a meal with your fellow residents in the evening. Living with your employees creates a unique dynamic where breakthrough ideas can arise in the most unexpected situations. The allure of the best coliving pg for startups stems from the harmonious fusion of focused work and a relaxed daily routine.
Dynamic co-living spaces are intentionally created, acknowledging that the next big idea could emerge from a discussion at a café or a conversation on a terrace. These spaces provide a productive atmosphere for focused work as well as a relaxed environment for unwinding and decompressing. Entrepreneurs and professionals working for startups prefer to live and work in the same residence for various reasons, including convenience, flexibility, and collaboration. Zolo, a mega property, can serve as a supportive platform to help entrepreneurs realize and implement this plan.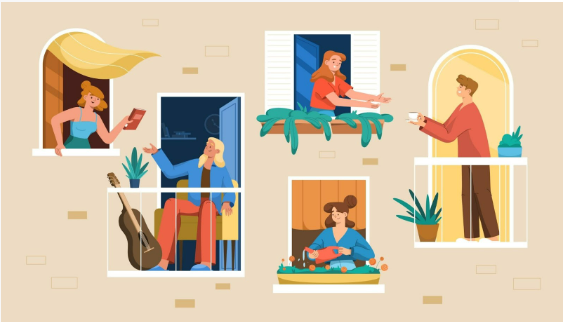 Allow us to present Zolo Triloha, a perfect place to stay in Luxury Coliving pg and the best place to stay communicate. Zolo Triloha is a Coliving pg in Bangalore Located near Bellandur, in close proximity to the tech park, Zolo Triloha offers a wide range of amenities designed to fulfill all your needs. This exceptional property boasts a quick service kitchen, a vibrant café, high-speed WiFi, convenient parking facilities, and fully furnished accommodations, ensuring a remarkable stay where you can not only thrive in a coliving environment but also have an ideal space to foster effective communication among residents.
With these offerings, you won't have to worry about daily chores or other concerns after a long and tiring day. Zolo Triloha is thoughtfully designed to cater to the requirements of individuals from all fields and professions for the Best hassle-free stay.
Zolo Triloha goes above and beyond in meeting the unique requirements of startups and entrepreneurs. In addition to its convenient location near the tech park, the property is designed with careful consideration for the needs of individuals from various fields and professions.
One of the standout features of Zolo Triloha is its comprehensive range of amenities. The quick-service kitchen allows residents to enjoy hassle-free meals, ensuring they have the sustenance they need to stay focused and energized throughout the day. The café provides a vibrant social space where residents can gather, network, and exchange ideas with like-minded individuals. This communal area fosters collaboration and encourages spontaneous discussions that often lead to innovative solutions.
Furthermore, Zolo Triloha understands the importance of staying connected in today's digital age. The property offers reliable high-speed WiFi, allowing residents to seamlessly communicate, conduct research, and access online resources without any interruptions. This ensures that entrepreneurs can work efficiently and capitalize on every opportunity that arises.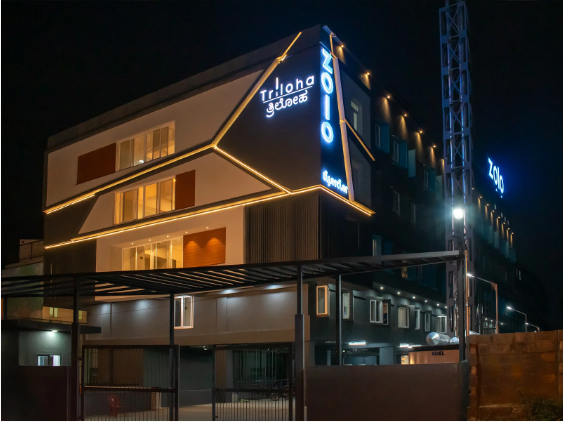 Another advantage of Zolo Triloha is its fully furnished accommodations. The property provides comfortable and well-equipped living spaces that are ready for immediate occupation. This eliminates the need for entrepreneurs to spend time and effort furnishing their own living quarters, enabling them to focus their energy on their business endeavors instead.
Zolo Triloha also takes care of the practical aspects of daily life, relieving entrepreneurs of additional responsibilities. Maintenance concerns and repairs are handled by the management team, freeing up valuable time and mental energy. Additionally, entrepreneurs won't have to worry about purchasing supplies or replenishing essential items. These small but significant details are seamlessly taken care of by Zolo Triloha, ensuring a hassle-free living experience.
Living and working in a co-living space like Zolo Triloha not only provides convenience but also creates an environment conducive to innovation and collaboration. When entrepreneurs choose to live with their co-workers, it cultivates a sense of camaraderie and shared purpose. Strong bonds are formed, leading to enhanced teamwork, loyalty, and motivation. The daily interactions and connections established within the co-living community can spark new ideas, drive creativity, and propel startups to greater heights.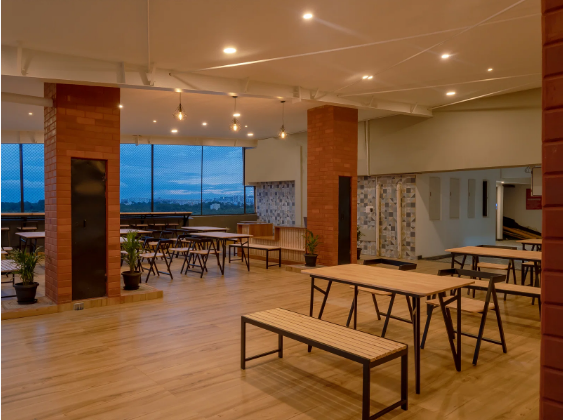 Moreover, the flexible and collaborative setting offered by Zolo Triloha enables entrepreneurs to surround themselves with individuals who share their passion and ambition. Being in close proximity to like-minded individuals provides valuable opportunities for mentorship, peer learning, and the exchange of knowledge and expertise. This collaborative environment not only enhances personal growth but also facilitates professional development, as entrepreneurs can draw inspiration and insights from those around them.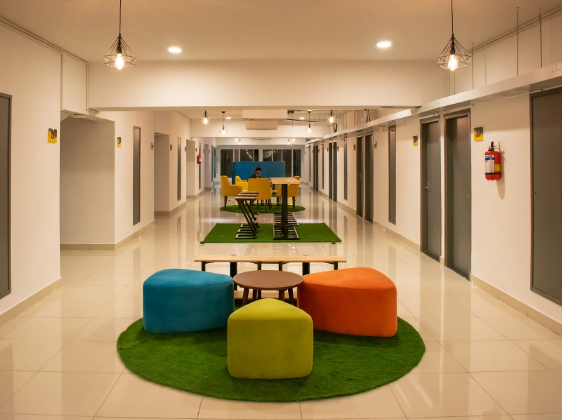 Coliving PGs have become increasingly popular in major cities across India, offering a unique and convenient living experience for individuals seeking a vibrant and community-oriented lifestyle. Whether you're in Hyderabad, Pune, Delhi, Mumbai, Gurugram, or Noida, you'll find a range of coliving PG options to choose from. Here's a brief overview of coliving PGs in these cities:
Coliving PG in Hyderabad:
Hyderabad has become a vibrant hub for startups, and its nearby coliving PG spaces in Hyderabad which play a crucial role in supporting this entrepreneurial culture. With a thriving startup ecosystem, coliving spaces in Hyderabad offer an ideal living solution for aspiring entrepreneurs and professionals. These spaces provide a unique blend of comfortable accommodation and a collaborative community that fosters innovation and networking. By living in a coliving space, startup enthusiasts can connect with like-minded individuals, share ideas, and form valuable partnerships.
Coliving PG in Pune:
Pune, with its flourishing startup ecosystem, has become a hotspot for young entrepreneurs and professionals. The coliving PGs in Pune are not only catering to the housing needs of individuals but also fostering an environment conducive to startup culture. These coliving spaces offer a unique opportunity for startups to thrive and grow by providing a collaborative and supportive community.
Coliving PGs in Pune often dedicate specific spaces within their premises as coworking areas. These coworking spaces are designed to facilitate productivity and creativity, offering amenities such as high-speed internet, comfortable workstations, meeting rooms, and access to various resources. Startups can take advantage of these well-equipped coworking spaces to work on their projects, collaborate with other residents, and even host meetings or events.
Coliving PG in Delhi
Delhi, the bustling capital city of India, is home to a vibrant startup ecosystem. With numerous opportunities and resources available, coliving PGs in Delhi have emerged as attractive options for entrepreneurs and startup enthusiasts. These coliving spaces not only provide comfortable accommodation but also foster a conducive environment for startups to thrive and grow.
Coliving PGs in Delhi often incorporate dedicated coworking spaces within their premises. These coworking areas are designed to cater specifically to the needs of startups and provide a collaborative workspace.
Coliving PG in Mumbai:
Mumbai, the financial and entertainment capital of India, is a thriving hub for startups and entrepreneurial ventures. With its dynamic ecosystem and abundant opportunities, coliving PGs in Mumbai have become popular choices for startup enthusiasts looking for a conducive environment to live and work in.
Coliving PGs in Mumbai often cater specifically to the needs of startups and entrepreneurs by offering integrated coworking spaces within their premises. These coworking areas provide well-equipped workstations, high-speed internet connectivity, meeting rooms, and other essential amenities required for productive work. By having a dedicated workspace right at their doorstep, residents can seamlessly transition between work and personal life, fostering productivity and collaboration.
Coliving PG in Gurugram:
Gurugram, also known as Gurgaon, is a rapidly growing city in the National Capital Region of India and a prominent hub for startups and entrepreneurial activities. In recent years, coliving PGs in Gurugram have gained popularity among startup enthusiasts and young professionals looking for an ideal living environment that caters to their unique needs.
Coliving PGs in Gurugram offer a range of amenities and facilities that are specifically designed to support startups and foster a collaborative ecosystem. These coliving spaces often provide dedicated coworking areas within the premises, equipped with high-speed internet, comfortable workstations, meeting rooms, and other essential resources.
Coliving PG in Noida:
Noida, a bustling city in the National Capital Region of India, is emerging as a hub for startups and entrepreneurial activities. With its proximity to Delhi and excellent infrastructure, Noida offers a conducive environment for budding businesses. To cater to the needs of entrepreneurs and young professionals, coliving PGs in Noida have become popular choices for those seeking a vibrant and collaborative living experience.
Coliving PGs in Noida provide a unique blend of comfortable accommodations and startup-friendly amenities. Many coliving spaces in Noida offer dedicated coworking areas within the premises. These coworking spaces provide residents with access to high-speed internet, well-equipped workstations, meeting rooms, and other essential resources. Entrepreneurs can work from the convenience of their living space and engage with like-minded individuals, fostering networking opportunities and potential collaborations.