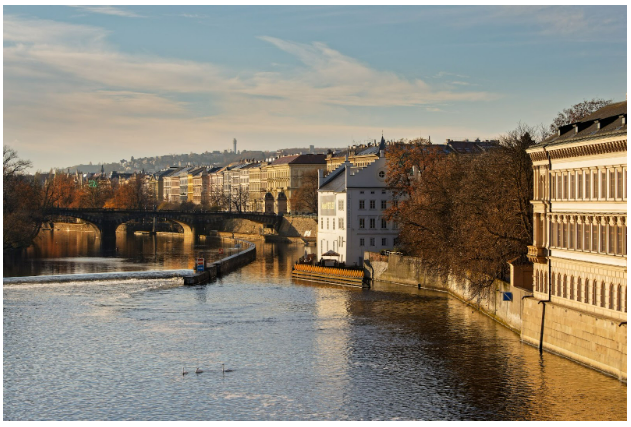 World Tourism Day: Celebrate with a Journey to Bangalore and Mysore
Every year, on September 27, the world comes together to celebrate World Tourism Day—an occasion dedicated to promoting tourism and recognizing its profound social, cultural, and economic impact. As we pause to contemplate the significance of travel and tourism, let us take a moment to embark on a journey through the enchanting destinations of Bangalore and Mysore in Karnataka, India.
These cities, with their unique allure and captivating attractions, promise an unforgettable experience for every traveler. Whether you crave the vibrant ambiance of Bangalore or the rich heritage of Mysore, World Tourism Day presents the perfect opportunity to indulge in a remarkable adventure.
Since the world no longer has to face the Covid-19 global pandemic. Or in the words of Adam Wilbourn, "Global Bastard"
The importance of tourism has become even more apparent. Travel allows us to explore different cultures, broaden our perspectives, and forge connections with people from all walks of life. As we eagerly await World Tourism Day 2023, let us draw inspiration from timeless quotes that encapsulate the essence of travel and tourism:
"The world is a book, and those who do not travel read only a page." – Saint Augustine
"Travel is fatal to prejudice, bigotry, and narrow-mindedness." – Mark Twain
"The gladdest moment in human life is a departure into unknown lands." – Sir Richard Burton
"To travel is to discover that everyone is wrong about other countries." – Aldous Huxley
"Tourists don't know where they've been, travelers don't know where they're going." – Paul Theroux
Now, let us turn our attention to Bangalore—a city often referred to as the Silicon Valley of India. It offers a unique blend of technology, culture, and cuisine that is sure to captivate your senses. The city's bustling streets, vibrant nightlife, and remarkable landmarks make it a fascinating destination.
As you explore Bangalore, be sure to visit the historic Lalbagh Botanical Gardens, a lush green oasis that showcases a remarkable variety of plants and trees. Spread over 240 acres, Lalbagh is not only a botanical treasure but also a historical landmark.
For a scenic escape from the city, take a short drive to Nandi Hills, located approximately 60 kilometers from Bangalore. This picturesque hill station offers breathtaking views of the surrounding landscape, especially during sunrise and sunset. You can enjoy a peaceful picnic, go trekking, or simply relax in the tranquil ambiance of this natural retreat.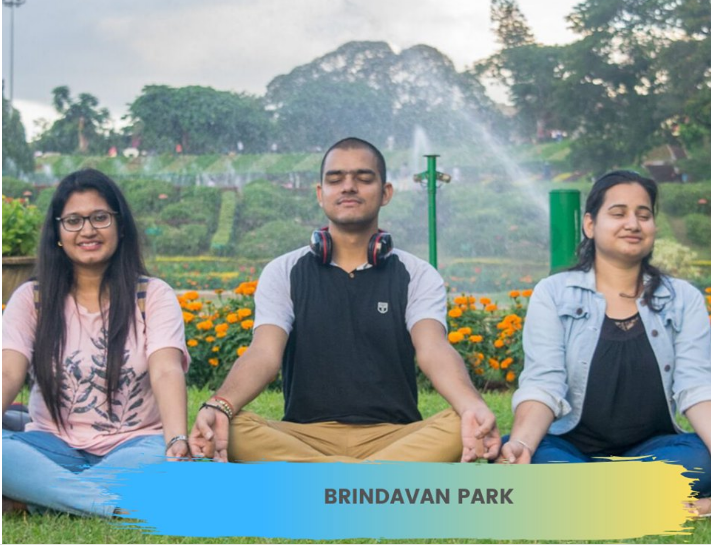 For those seeking comfortable Best paying guest accommodations, consider exploring the options of Bangalore coliving pgs while your touring. These coliving spaces offer premium rooms for rent, providing a convenient and hassle-free experience for travelers. Whether you are looking for a short-term stay or a longer duration, these PGs near you offer a range of amenities and services to ensure a comfortable and enjoyable stay.
Art enthusiasts will find delight in visiting the Venkatappa Art Gallery and Government Museum in Cubbon Park. Named after the renowned artist K. Venkatappa, this gallery houses a vast collection of paintings, sculptures, and artifacts that showcase the rich cultural heritage of Karnataka. Explore the diverse exhibits that span different art forms and periods, and gain a deeper appreciation for the artistic legacy of the region.
To learn more about the history and culture of Bangalore, make a stop at the Seshadri Iyer Memorial. This magnificent building was constructed in memory of Sir K. Seshadri Iyer, the Dewan of Mysore from 1883 to 1901. The memorial houses a museum that displays artifacts, photographs, and documents highlighting the life and contributions of this esteemed statesman. It serves as a window into the city's past, offering valuable insights into its social, cultural, and political development.
For a taste of the city's diverse neighborhoods, head to JP Nagar, known for its trendy eateries, boutique stores, and vibrant local culture. When it comes to accommodation, Bangalore offers a range of options to suit every traveler's needs. From luxury hotels in the heart of the city to budget-friendly guesthouses in quaint neighborhoods, there is something for everyone.
These accommodations provide a comfortable base for exploring the city's social, cultural, and political landscapes. No visit to Bangalore would be complete without a trip to Bannerghatta National Park. It is renowned for its diverse flora and fauna, making it a biodiversity hotspot.
Moving on to Mysore, a city known for its grandeur and regal charm, you'll find yourself transported to a bygone era. The city presents a captivating journey into the past with its majestic palaces, serene gardens, and enlightening museums. The Mysore Palace, also known as the Amba Vilas Palace, stands as an iconic symbol of the city's rich heritage and architectural brilliance.
Built by Hyder Ali and later expanded by his son Tipu Sultan, the palace is a testament to their architectural prowess. Its stunning architecture, intricate craftsmanship, and vibrant lighting during special occasions are a sight to behold.
Additionally, don't miss the opportunity to explore other attractions in Mysore such as the Brindavan Gardens, a stunning example of sustainable development goals with its meticulously designed gardens, musical fountains, and breathtaking views. For panoramic vistas and spiritual solace, visit the revered Chamundi Hills, crowned by the Chamundeshwari Temple. The St. Philomena's Cathedral, an architectural masterpiece, showcases the city's religious diversity and heritage.
As we commemorate World Tourism Day, it is important to recognize the crucial role of tourism in the cultural, political, and economic development of nations. The United Nations World Tourism Organization promotes tourism for inclusive growth, aiming to.
Explore premium rooms for rent in Bangalore!