In recent years, working from home has gained significant popularity. As people gradually emerged from lockdowns and began to return to their offices, remote work continues to be considered the best option for many individuals. It offers numerous advantages that make it highly desirable in today's world.
Remote work offers numerous advantages, and flexibility stands out as one of the key benefits. It allows individuals to effectively manage their work and personal life, enabling a better work-life balance. By eliminating office distractions, remote work often boosts productivity and allows for a more personalized work environment. Additionally, it reduces commuting time and the associated stress, resulting in improved well-being and overall satisfaction.
Another significant advantage of remote work is its positive environmental impact. With fewer people commuting to work, there is a reduction in traffic congestion and carbon emissions which contributes to a more sustainable and eco-friendly way of working.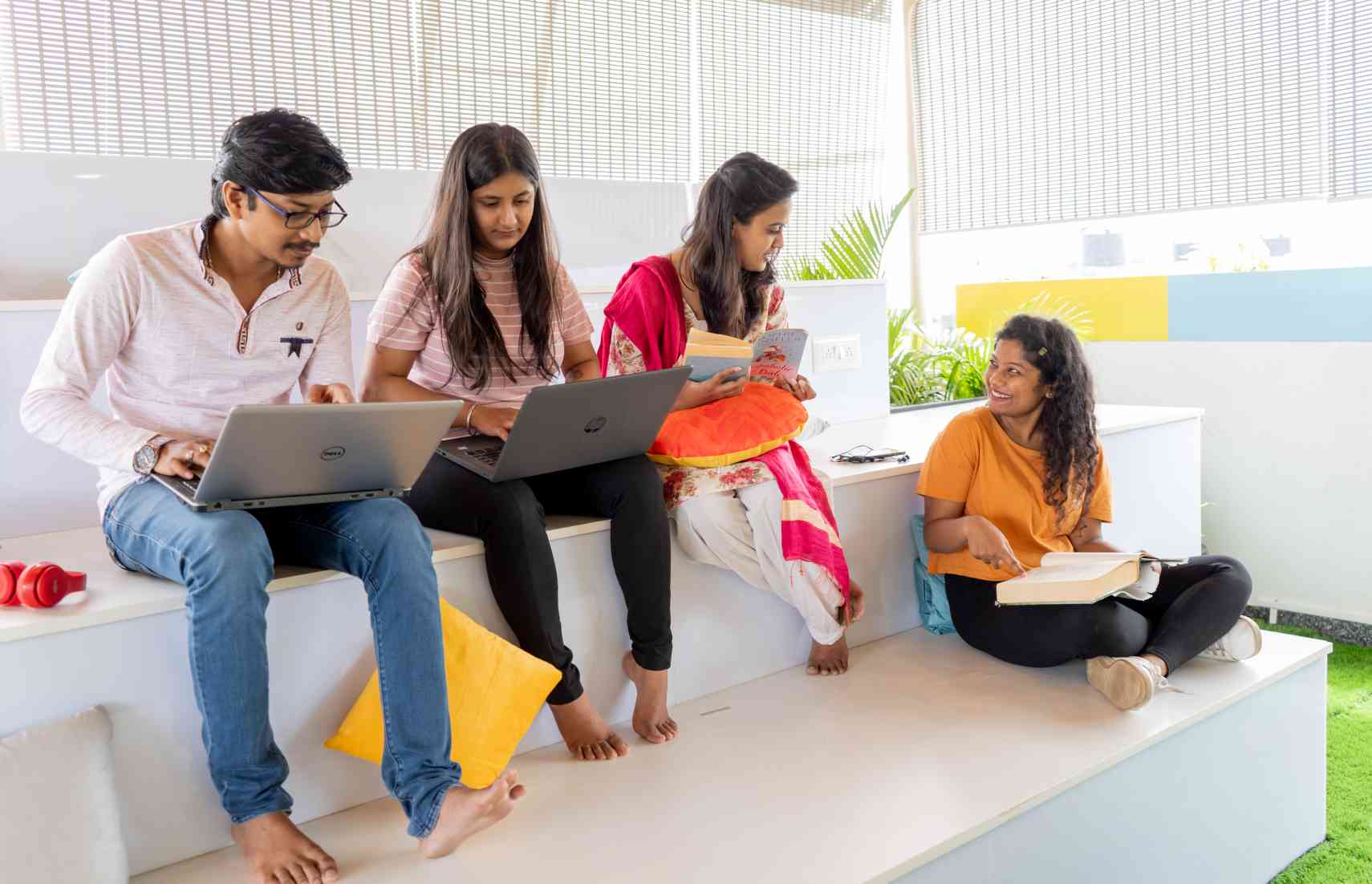 Location
The Location allows individuals to create a conducive work environment that suits their preferences and eliminates the need for a traditional office setup. It also opens up opportunities for remote work and enables companies to tap into a global talent pool without geographical limitations
When it comes to paying guest accommodations, Zolo Coliving pg stands out by offering the best options in prime locations across the city. Whether you're in search of a Single room for rent or double sharing coliving space, Zolo has the perfect solution to meet your needs. With our extensive network of accommodations, finding a PG near you becomes easy and convenient.
At Zolo, we prioritize luxury PG and comfort to ensure a premium living experience for our residents. Our coliving spaces are thoughtfully designed to provide a touch of elegance and sophistication. We understand that a comfortable and well-appointed living environment contributes to a fulfilling lifestyle, and that's exactly what we aim to provide.
One of the key aspects that sets us apart is our commitment to inclusivity. We offer unisex PGs that cater to both gentlemen and ladies, creating a safe and inclusive environment for everyone. Additionally, we recognize the unique requirements of different individuals, and that's why we provide specialized accommodations such as gents PGs, ladies PGs, boys PGs, girls PGs, and unisex PGs.
Amenities
Zolo Coliving surpasses expectations by offering an extensive array of amenities that significantly improve the work-from-home experience and guarantee residents a comfortable and convenient stay as the Best paying guest accommodation.
Here are further insights into the exceptional amenities provided by Zolo:
Fully Furnished Rooms: Zolo accommodations are known for their fully furnished rooms. Each room is thoughtfully designed and equipped with essential furniture, including a comfortable bed, study table, chair, wardrobe, and other amenities. These well-furnished spaces create a cosy and functional environment, allowing residents to have a dedicated workspace and a comfortable living space within their accommodation.
Housekeeping Services: Zolo places great emphasis on cleanliness and hygiene. Dedicated housekeeping services are provided to ensure that the accommodations are regularly cleaned and maintained. The housekeeping staff takes care of common areas, washrooms, and individual rooms, ensuring a tidy and hygienic living environment for all residents. Regular cleaning and sanitization routines contribute to the overall well-being and comfort of the residents.
Food Services: Zolo offers the convenience of food services, making mealtimes hassle-free for residents. Delicious and nutritious meals are provided twice a day, relieving residents from the burden of grocery shopping and cooking. These meals are prepared with attention to taste and quality, catering to different dietary preferences and requirements.
High-Speed Internet: Recognizing the importance of a reliable internet connection for seamless remote work, Zolo provides high-speed Wi-Fi connectivity in all its accommodations. The fast and reliable internet allows residents to work efficiently, attend online meetings, access online resources, and enjoy uninterrupted browsing or streaming activities. With a stable internet connection, residents can stay connected and productive throughout their workday.
Power Backup: Zolo accommodations are equipped with power backup facilities to ensure an uninterrupted electricity supply. In the event of power outages or disruptions, these backup systems kick in, minimizing any work interruptions for residents. The availability of power backup ensures that residents can continue their work seamlessly, without being affected by temporary power failures.
Security: Zolo prioritizes the safety and security of its residents. Many accommodations feature 24/7 security personnel, CCTV surveillance systems, and secure access control measures to provide a safe living environment. These security measures help create a sense of security and peace of mind for residents, allowing them to focus on their work without concerns about their safety or the security of their belongings.
Common Areas: Zolo understands the importance of taking breaks and socializing. To facilitate relaxation and social interaction, Zolo accommodations often provide well-maintained common areas. These spaces may include comfortable lounges, recreational areas, or gardens where residents can unwind, connect with fellow residents, and rejuvenate themselves after work. These communal areas offer a balance between work and leisure, allowing residents to enjoy a holistic living experience.
Work-Friendly Environment
Zolo is widely recognized for its commitment to creating a work-friendly environment within its accommodations, catering specifically to the needs of professionals working remotely. There are several key reasons why Zolo stands out in providing a work-friendly atmosphere:
Dedicated Workspaces: Zolo accommodations prioritize the inclusion of dedicated workspaces within the rooms or common areas. These spaces are equipped with study tables, comfortable chairs, and ample lighting, allowing residents to establish a designated area solely for work. This arrangement helps create a professional atmosphere within the living space, enabling residents to maintain focus and productivity.
High-Speed Internet: Zolo understands that a reliable and fast internet connection is of paramount importance for remote work. To ensure seamless productivity, Zolo provides high-speed Wi-Fi connectivity in all its accommodations. By offering dependable internet access, Zolo allows residents to work efficiently without experiencing disruptions or slow internet speeds that can hamper their productivity.
Quiet and Peaceful Environment: Recognizing the significance of a peaceful and conducive atmosphere for work, Zolo accommodations are strategically located in residential neighborhoods that offer a serene environment. These locations are selected to minimize noise distractions and provide a tranquil setting, facilitating a focused work environment for residents. With reduced interruptions and disturbances, professionals can concentrate on their tasks with enhanced concentration and efficiency.
Privacy: Zolo acknowledges the need for privacy during work hours. Each Zolo accommodation is thoughtfully designed to provide individual living spaces, ensuring that residents can work without any interruptions or disturbances. The privacy offered allows professionals to conduct their work in a confidential and undisturbed manner, contributing to a productive work environment.

Zolo goes the extra mile in creating a work-friendly atmosphere within its accommodations by providing dedicated workspaces, high-speed internet, a quiet environment, and privacy. These features are designed to cater specifically to the unique requirements of professionals working remotely, allowing them to thrive in their work and maintain a healthy work-life balance. By prioritizing the needs of remote workers, Zolo demonstrates its commitment to supporting professionals in their pursuit of success while staying in a comfortable and conducive living space.
This is a challenging period that all of us are currently experiencing, and it extends to the organizations we are a part of. The transition to working from home may not be the most desirable situation for everyone, but it has become a necessity given the circumstances. Despite the difficulties, finding oneself in an environment that facilitates concentration on work and fulfills many essential needs can be seen as a positive aspect amidst these trying times.
Working from home has its share of challenges. The sudden shift from a traditional office setting to remote work can disrupt familiar routines and blur the boundaries between personal and professional life. However, it is essential to acknowledge the importance of this arrangement in maintaining safety, health, and well-being. By adhering to work-from-home protocols, we contribute to the collective effort to mitigate the spread of infectious diseases and ensure the welfare of ourselves and those around us.